Less oil, more value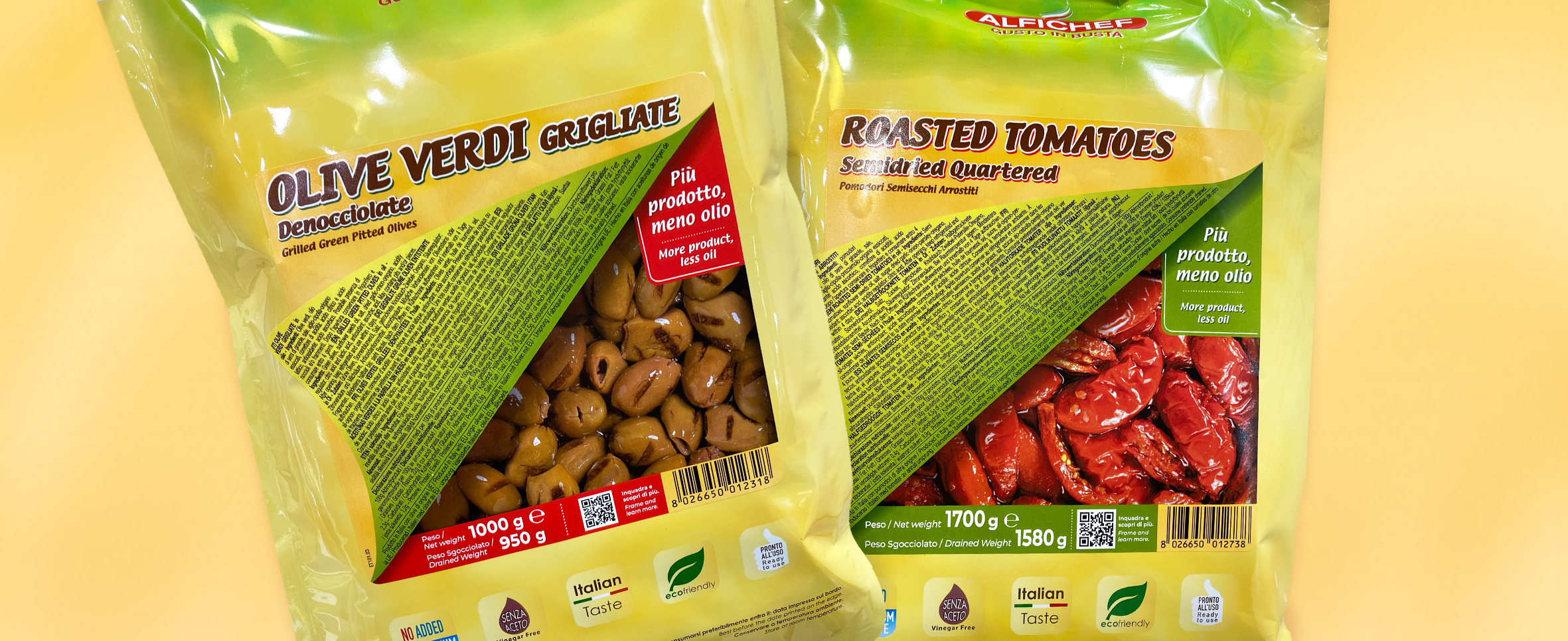 The international crisis, caused by the current war, has dramatically reduced the sunflower seeds oil availability and tripled its value.
ALFI has been able to promptly respond to the new market conditions to ensure supplies.
ALFI REDUCES THE AVERAGE OIL CONTENT PER PACK
from 20% to 5%
WHILE MAINTAINING THE QUALITY OF THE PRODUCT.
All our pouches are now produced with very little oil:
100g of oil for the 1700g pouches
50g of oil for the 1000g pouches
Same net weight, more drained product, more advantages:
➤ MORE CONVENIENCE
the cost per drained Kg is reduced
➤ LESS OIL TO DISPOSE OF
each pouch has a minimum quantity of oil
➤ MORE SUSTAINABILITY
less disposal costs for pouches, oil and packaging
➤ MORE GREEN
reduction on transport costs and enviromental impact